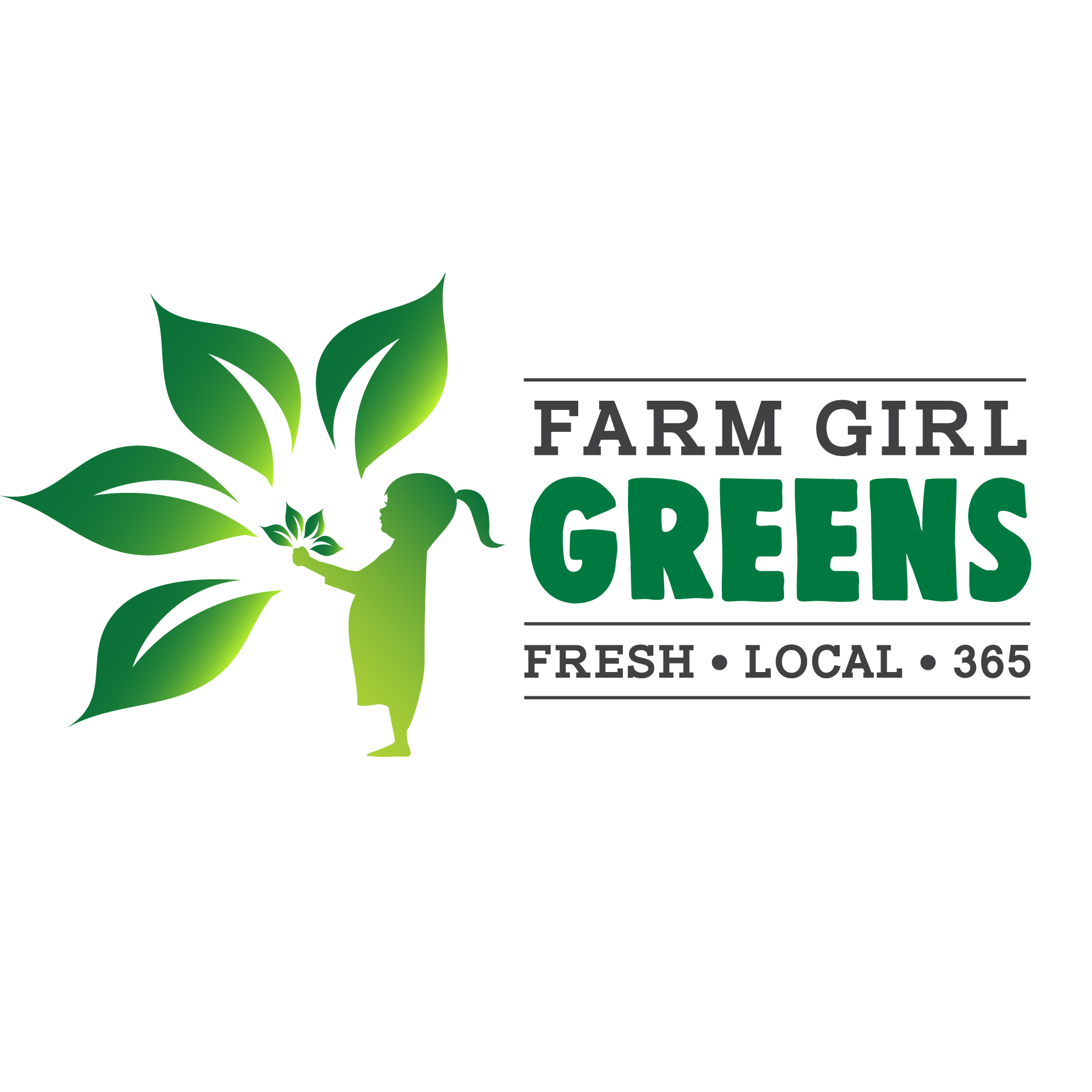 Farm Girl Greens
Contact: Mark/Abby Lepak
, ,
Email Address: mark@farmgirlgreens.com
Phone: 315-246-0403
About Us
Farm Girl Greens is located 25 miles west of Syracuse, NY in the Town of Sennett. It is locally owned and operated by Abby Lepak. After 20+ years of experience in the corporate health and wellness field, Abby now focuses her passion for the health of individuals by growing the most nutritious and fresh local greens and herbs. Farm Girl Greens' indoor hydroponic farm allows us to provide a consistent supply of fresh greens and herbs to Upstate New York customers, all year long, without the use of pesticides, fungicides, and herbicides. Our greens and herbs are fresher, have better flavor, are more nutrientdense, have a longer shelf-life, and have less impact on the environment than those shipped from hundreds or thousands of miles away.
Practices
At Farm Girl Greens, we are guided by the following ideas:
We Grow Locally so that food Tastes Fresh, and we can reduce fossil fuel consumption.
We are Transparent and Honest. We believe our customers should know how their greens and herbs are grown, harvested, and delivered. We have a Positive Outlook. We are passionate about succeeding and improving our community. We are commercial agricultural producers that can serve a variety of Local Markets in a Reliable and Consistent manner. We work to earn our customers' business by Listening and providing Attentive Support. We seek to Improve Agriculture with sustainable, efficient techniques. We are Becoming Experts. When we don't know the answer, we seek support from our Community.