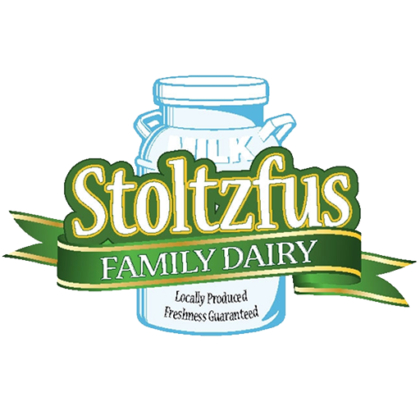 Stoltzfus Dairy
Address: 6300 Skinner Road Vernon Center, NY, 13477
Email Address: info@stotzfusdairy.com
About Us
We're a family of dairy artisans, providing your family with the most natural, high-quality milk products.
Practices
Cliche happy cow comments can be pushed aside here at Stoltzfus Dairy, we believe and know that healthy cows are what make healthy food. Our cows have access to the outdoors year-round offering them fresh air, exercise, and much-needed sunshine.

By bringing great dairy products from our family's farm to your family's table, we will stay true to our beliefs and continue as traditional small-scale dairy farmers, for generations to come.