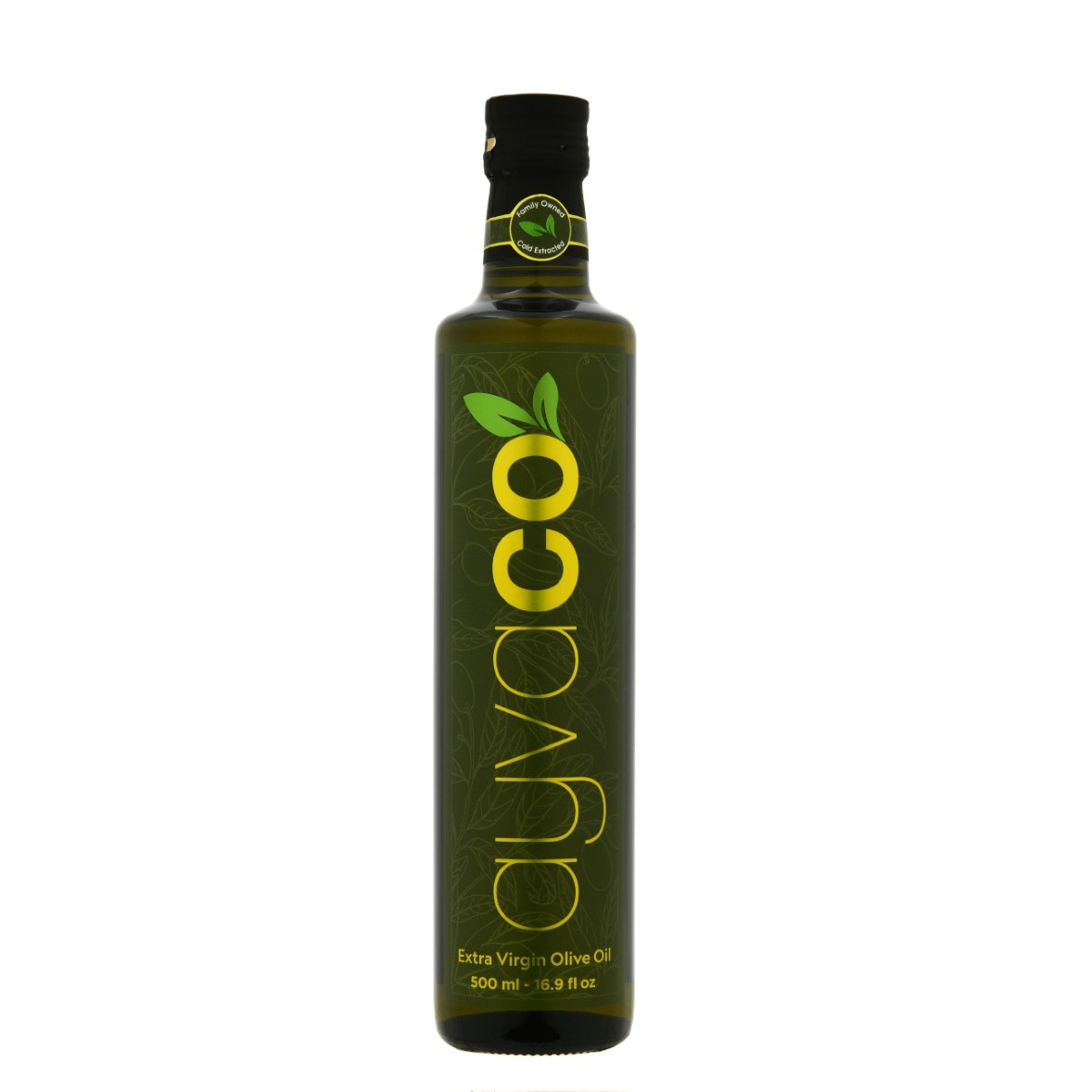 AyvaCo
Contact: Umut Birlik
Address: 3418 NORTHERN BLVD. SUITE 3/23B Long Island City, NY, 11101
Email Address: hello@ayvaco.com
About Us
We bring better olive oil to the table. We believe that fresh extra virgin olive oil should be accessible tomore food lovers. Much of the olive oil in the market is mass produced -a blend of oil from different countries and different harvest years with few connections to the original olive growers. Ayvaco is single-sourced, single-variety, cold pressed extra virgin produced from our family and partners' groves in Ayvalik, Turkey. We promise quality because we produce organically and control each step of the manufacturing, ensuring that the oil you receive is the same product our family has enjoyed for generations. It was our dream to share this olive oil with friends and family in the United States and we are thrilled to share it with you today. Happy cooking.

Practices
Our Olive Oil, Ayvaco is a mild extra virgin that can be used every day in place of other cooking oils. Fresh, smooth, and bright, it enhances the natural flavors of food in ways refined and neutral oils cannot.

Mild and Versatile
Our olive oil is never processed with heat or chemicals - simply crushed and spun from the olive fruit before going into the bottle. The moment an olive drops from the tree the decomposition process starts, which is why it is essential that olive oil be cold processed within hours of harvesting to ensure freshness, flavor, and quality.